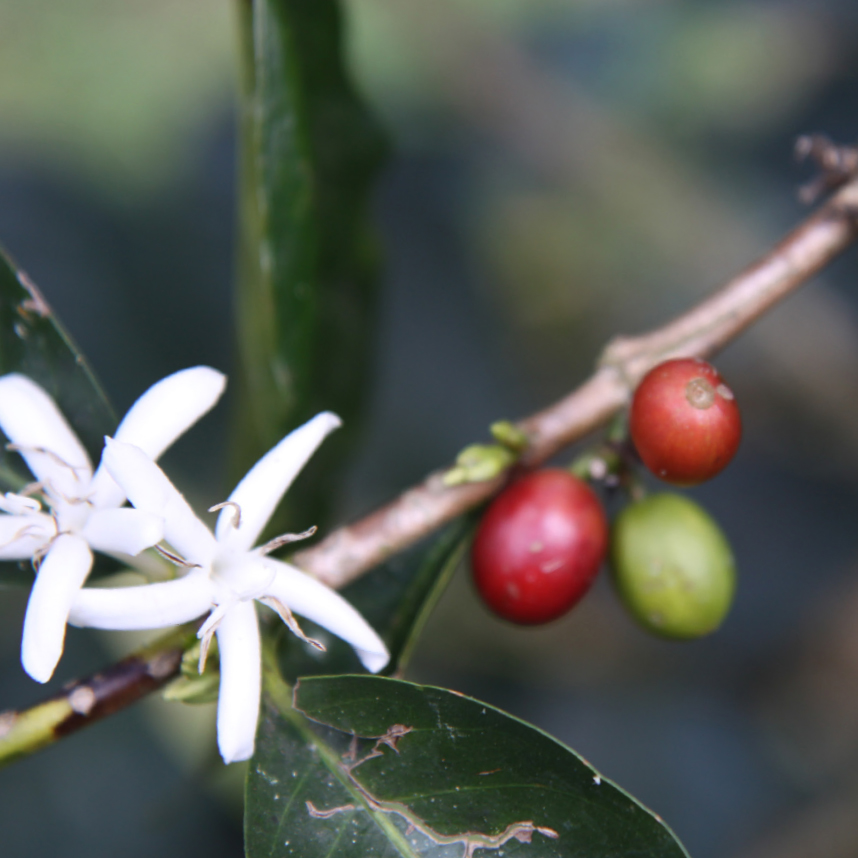 Sumatra
Type: Arabica
Processing: Semi Washed
Classification: G1
Region: Aceh Ketiara
Notes: A full-bodied coffee, complex in the mouth, developing an intense and elegant aroma with notes of pistachio, cedar and peanut, ending with a full and fruity finish.
Background
The Dutch first imported coffee beans to the Netherlands as early as 1696. From 1724 onwards, Europe continued to import beans from Java thanks to the Dutch East India Company. Headed by Van den Bosch, cultivation systems on the islands of Sumatra, Bali and Sulawesi increased production from 1880.
Nowadays, Indonesia has become the world's fourth largest coffee exporter with 300 000 tonnes of coffee exported every year. Production is split between 80% Robusta coffee and 20% Arabica coffee. Arabica accounts for 75 000 tonnes a year.
Nevertheless, coffee producers are increasingly trying to improve the quality of their production.
"Mandheling" is the trade name used for Arabicas grown in northern Sumatra. The name comes from the name of the local population called "Mandailing" who produce coffee in the province of Tapanuli.
Geography
Sumatra's rugged island landscape is lush and extremely fertile, enriched with the ash from one of the largest volcanic eruptions in Earth's history. Thanks to its tumultuous geological history, Sumatra is a paradise for agriculture: spices grow in people's backyards, tropical fruits hang from countless trees, and cocoa, rice, tea and, of course coffee, thrive.
The province of Aceh (1 100 to 1 300 meters above sea level) is a province known for its Gayo Mountain coffee. Coffee is grown between Lake Laut Tawar and Lake Takengon in North Sumatra. The soil there is classified as Andosol, a type of volcanic soil that is rich in minerals which keep it fertile. Processed using the semi-washed method, the coffee from Gayo Mountain has been described as excellent, with a sophisticated body as good as Lintong and Mandheling coffee.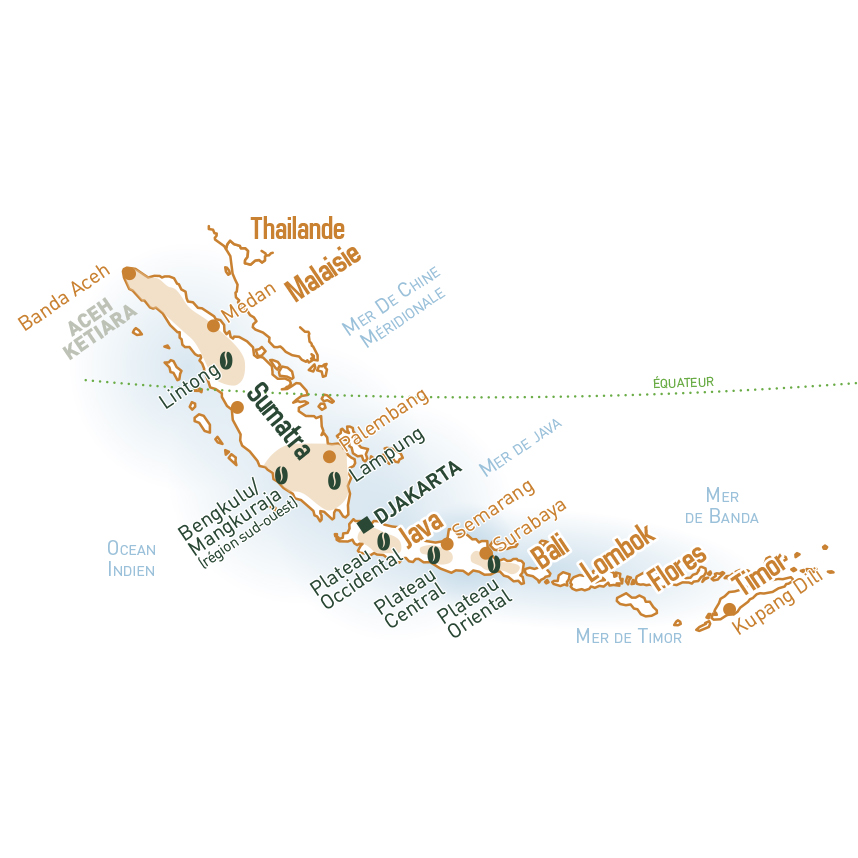 Crop information
Species:
• Arabica: 20%
• Robusta: 80%
Varieties:
Arabica Catimor
Altitude:
1 300 – 1 400 m
Producing regions:
90% of coffee grown south of Equator and 10% north of the Equator
Harvest:
Year-round depending on region, species and altitude. Peaks from March to June.
• In the North: from December to March.
• In the South: from May to September, with peaks in July / August.
Economy
With an average production of 7 million sacks per year, Indonesia is the 4th largest coffee producer in the world, just after Vietnam. Production is split between 80% Robusta coffee and 20% Arabica coffee.
As a result, coffee is a key part of the national economy. Exports are mainly Robusta.
The best quality Arabica is exported less and usually to Asia.
The country targets quantity over quality and exports in large volumes. Local consumption is still as high as ever, a third of total production, but its quality is poor, since the "good" coffee is intended for export.