Charles Liégeois Roastery is committed (to going even further)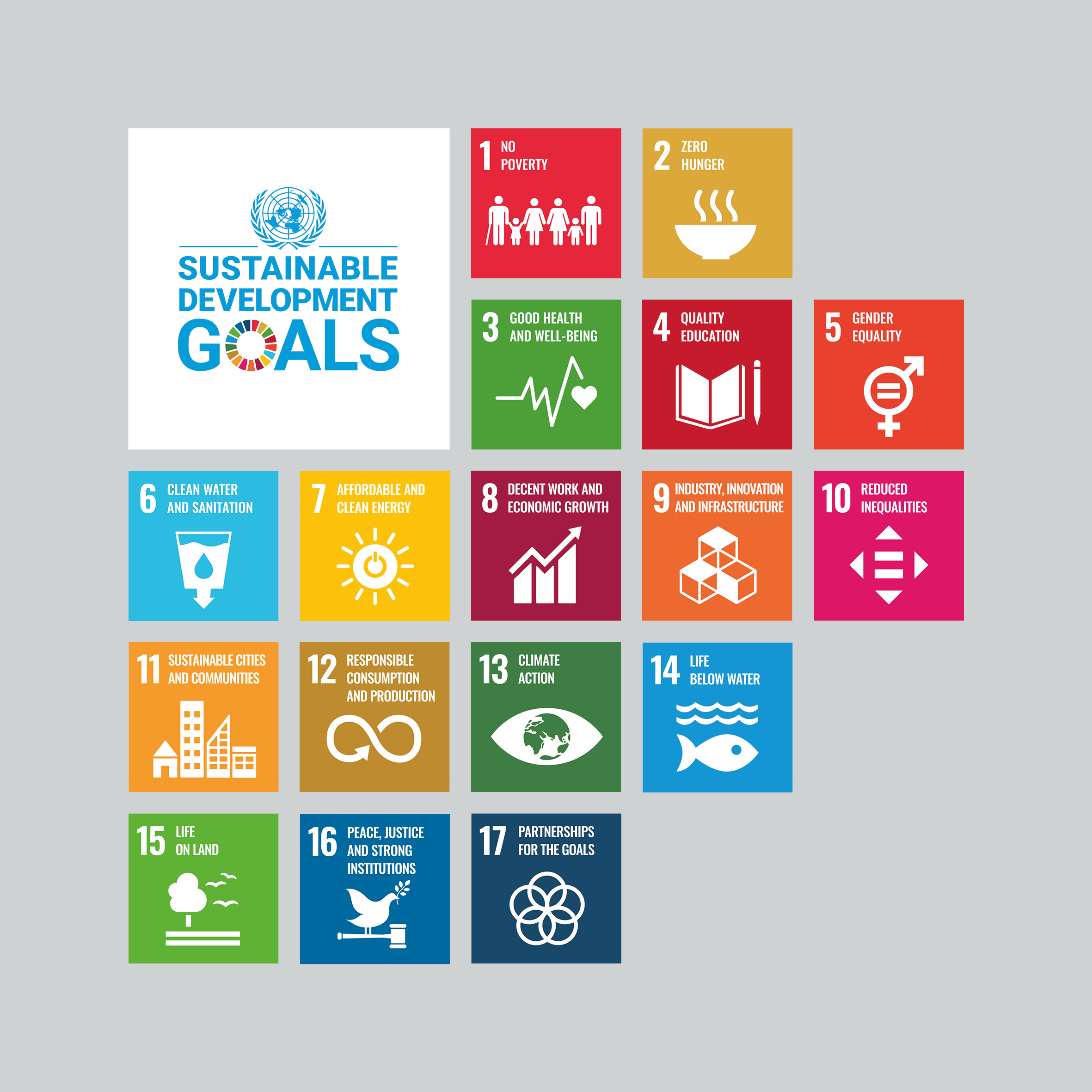 At Charles Liégeois Roastery, coffee has been our life since 1955. Our coffee has always been generous in taste, generous to the planet and generous to those who make their living from it. To keep a promise requires more than just words, which is why we are taking responsibility and we are acting upon our words, not just at the Charles Liégeois Roastery, but also throughout the Café Liégeois S.A. (PLC).
Thanks to our Eco-Team, as well as independent experts, we have put our company in motion. We are a company that commits to its values every day: in our position, we have every intention of achieving four of the seventeen Sustainable Development Goals (SDGs) included in the Charter of the United Nations. Is this a challenge? No, it's a necessity!
Even today, drinking good coffee may sometimes leave a bitter taste in your mouth, either because of concerns about the working conditions of coffee producers, or because of coffee production's impact on the planet. However, at Charles Liégeois Roastery, we have made it our mission to roast coffee with a generous character.
Our team of more than 140 employees makes sure that everything we do matters.
---
Sustainable Development Goals
SDG #3. GOOD HEALTH AND WELL-BEING
To ensure healthy lives and promote well-being for all, at all ages.
SDG #4. Quality Education
To ensure equitable quality education and promote lifelong learning opportunities for all.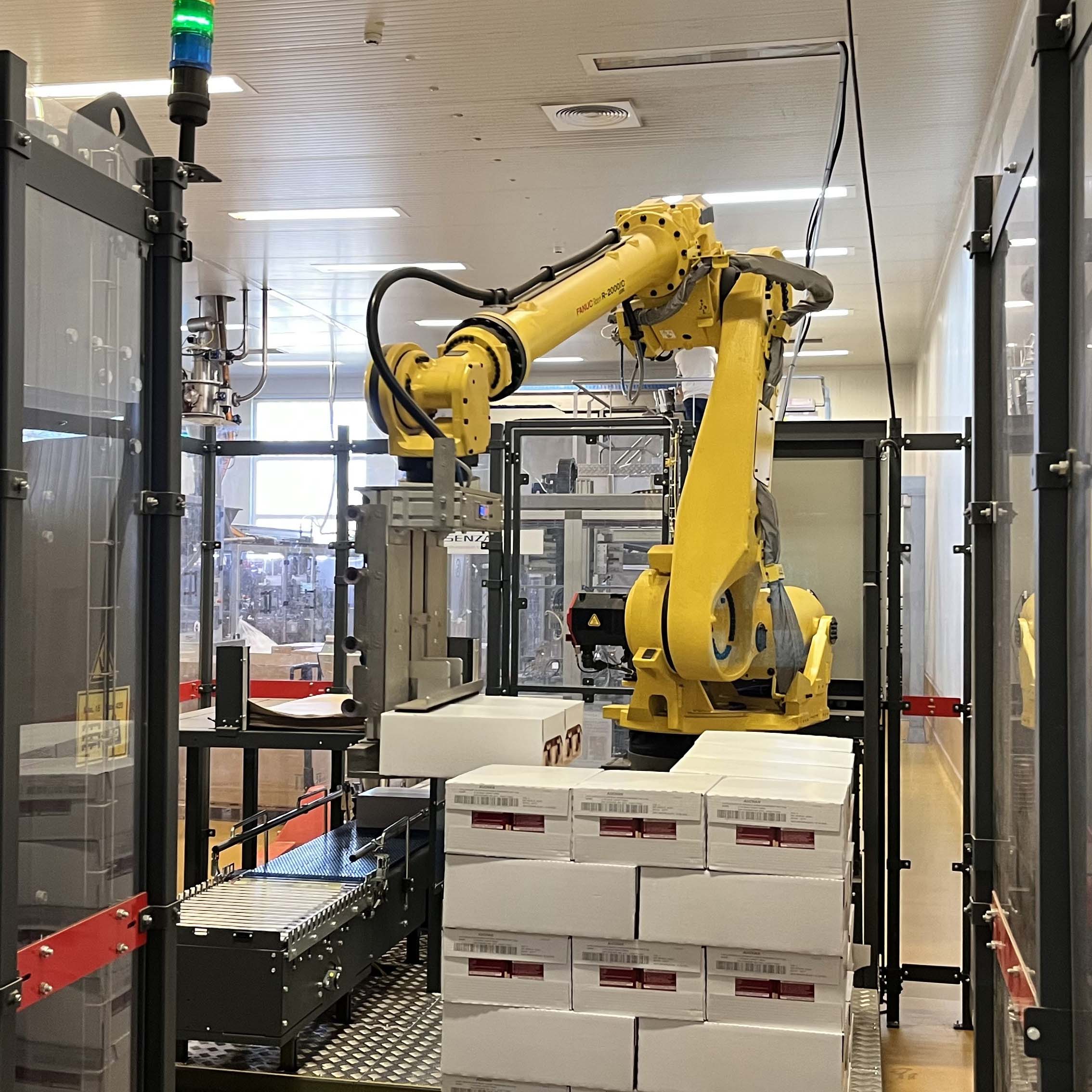 SDG #9. Industry, Innovation and Infrastructure
To build resilient infrastructure, promote and sustainable industrialisation for everyone's benefit, and foster innovation.
SDG #12. Responsible and Sustainable Consumption
To change our production and consumption patterns so that they have the least possible impact on our environment.
---
More sustainable packaging
Since 2009, we have drastically reduced our carbon emissions. But that is not enough. To offer sustainable products and remain an environmentally responsible company, we promote organic farming, sort our waste, improve our production tools, and we now rely on a strong-willed and enthusiastic Eco-Team. Made up of colleagues from all echelons of the company, the team evaluates the products that we bring to the market, while working on ways to transform ideas into concrete results.
Caring for the environment is in our nature.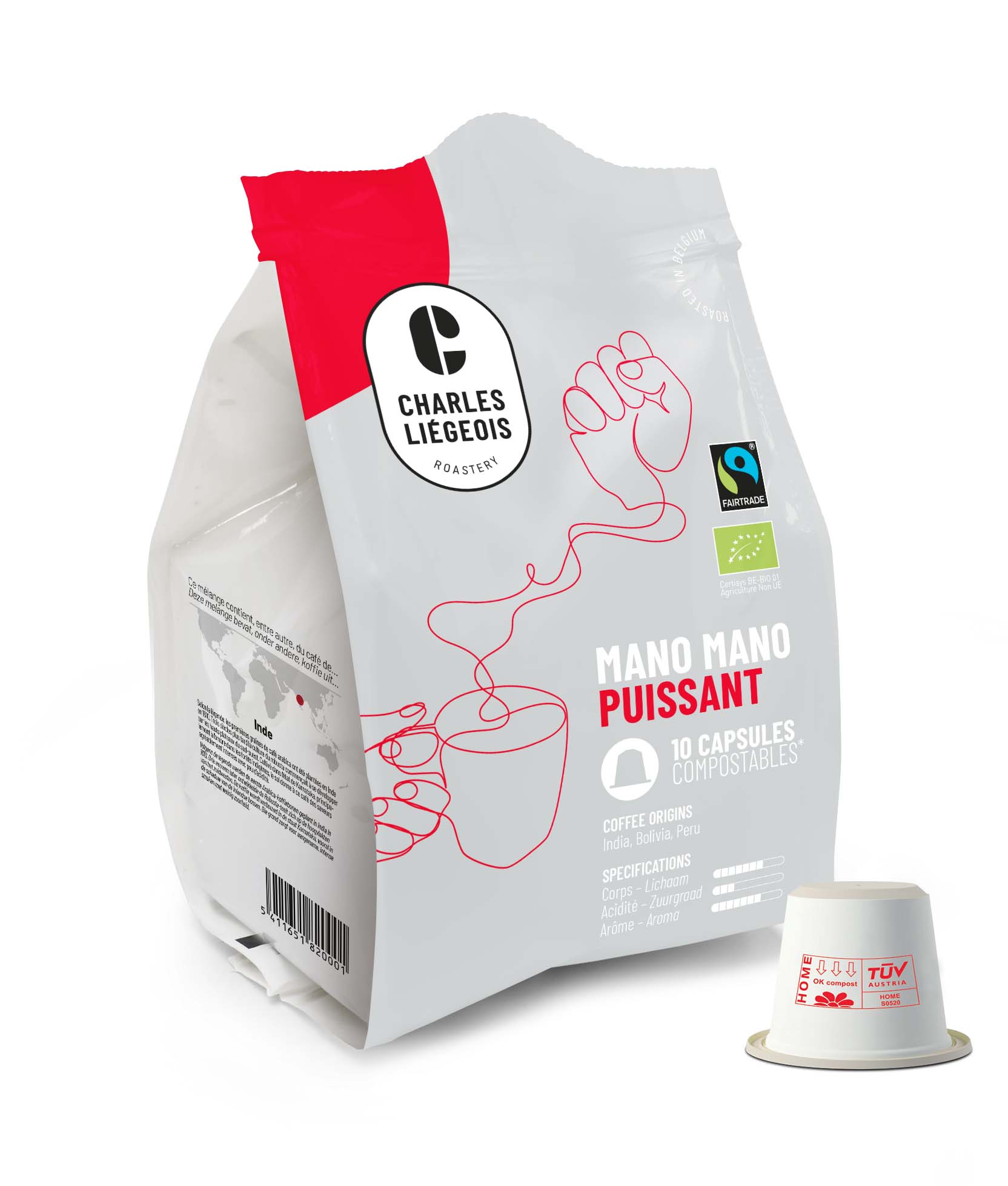 HOME COMPOSTABLE CAPSULES
Mano Mano capsules are made of bioplastic, itself made of natural materials, and are certified by TÜV Austria. They will degrade in just 20 weeks in your household compost. And their mono-material packaging is fully recyclable! It makes your coffee taste even better.
These capsules are TÜV Austria 100% Home Compost certified. You can identify them with the help of these logos: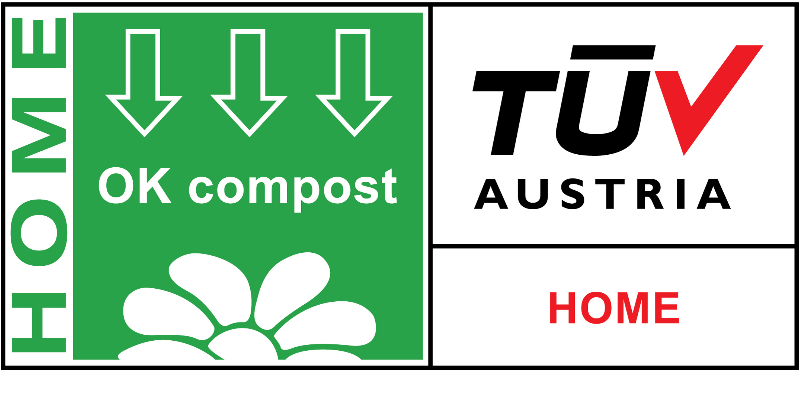 ALUMINIUM CAPSULES
Aluminium is one of the best materials for preserving coffee. It is lightweight and protects your coffee from oxidation, while also offering excellent filtration.
An aluminium capsule weighs only 1 gram, which corresponds to approximately 10% of the carbon footprint of your cup of coffee. It's not huge, but aluminium extraction has a significant environmental and social impact.
On the other hand, if it is recycled, aluminium retains all its qualities and saves 95% of the energy required for its extraction.
Charles Liégeois Roastery is always researching new ways to offer you an ecological alternative and now intends to offer you a recycling solution very soon!
INDUSTRIALLY COMPOSTABLE PADS
Senseo® compatible pads are certified by TÜV Austria as 100% Industrial Compost.
Depending on your municipal regulations, you can dispose of them after use in your green waste bin. You can identify them with the help of these logos: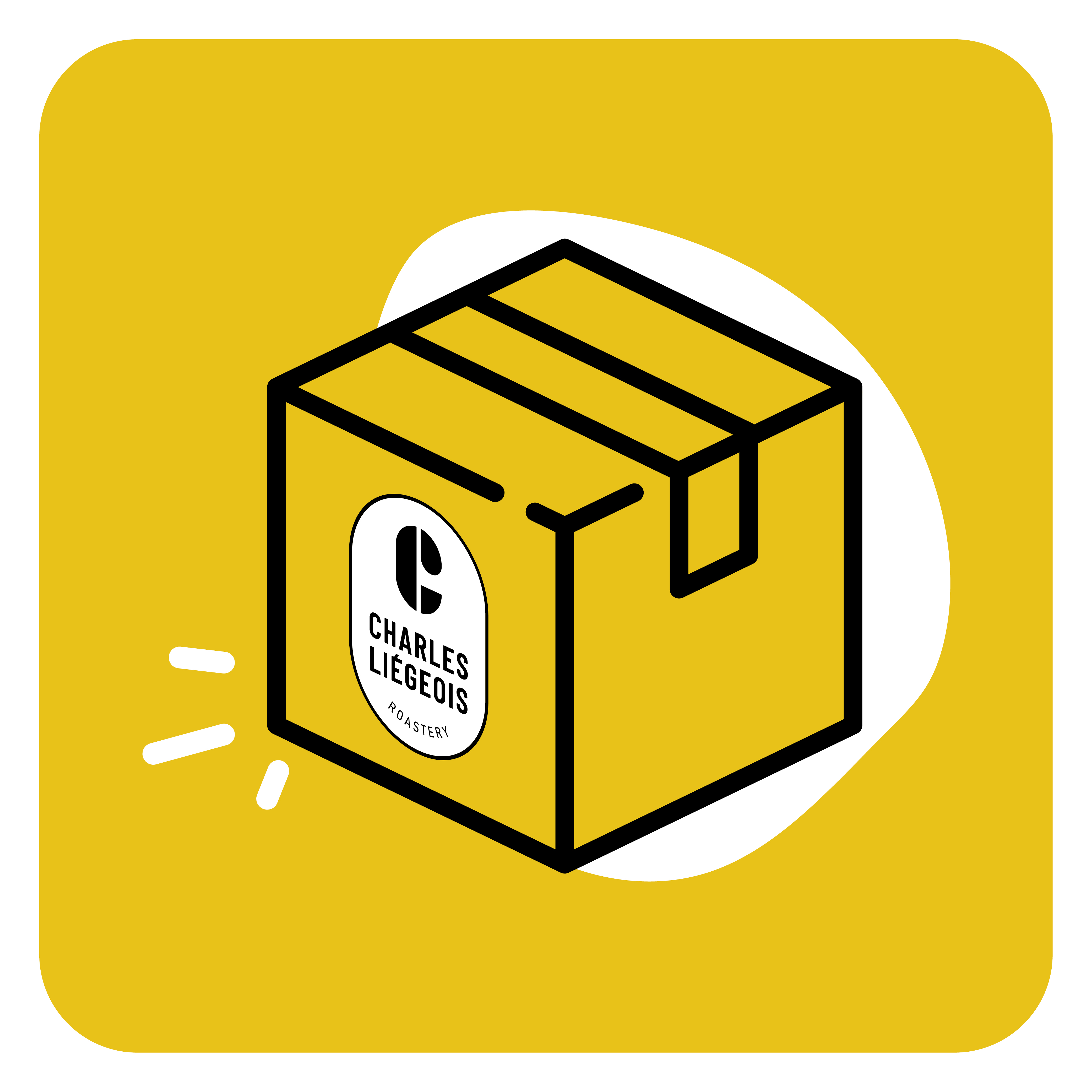 The double life of our packaging
At Charles Liégeois Roastery, sustainable packaging is one of our priorities. Every box that we receive is subjected to thorough examination. Once the box is ascertained to be clean and in good condition, it is labelled and reused for our e-commerce deliveries.
Paper and cardboard packaging: every action matters!