Sustainable Development Goals
Charles Liégeois Roastery is committed (to go even further…)
Organised around 5 pillars (people, prosperity, planet, peace, and partnership), the 17 UN Sustainable Development Goals (SDG) outline the steps to be followed when striving for a fairer and more sustainable future for all. We have chosen to focus on four of the SDGs in keeping with our partnership with Fairtrade since 2008. Keep reading to find out more about our journey towards a more equitable coffee and a better world.
First come the men and women who work the land and reap the benefits of their labour to provide for themselves, their families and often, their village as well. We make sure to establish an equitable relationship with each of them, ensuring that their work is given the recognition that it deserves, enabling the sustainable development of an entire ecosystem.
Next up, we have you, our customers, those who are eager to try quality coffee, those looking to start their day on a high, those who need a pick-me-up, or maybe simply need help staying awake. We are delighted to offer you our unique range of coffees, which offer intense flavours and the possibility of changing the world a little.
Ever since we launched our organic brand Mano Mano in 2008, we have also been working towards reducing our environmental footprint by following the path designed by our Eco Team: improving our production tools, recycling our waste, and offering biodegradable capsules or aluminium capsules, which can be recycled infinitely. In 2022, our Eco Team identified 4 SDGs that we should focus on to go even further in fulfilling our corporate responsibilities.
Our team of more than 140 employees makes sure that everything we do matters.

SDG 3. Attention to well-being
The beating heart of any business is its employees. At Charles Liégois Roastery, we are committed to:
Safety
Ergonomic infrastructure and tools
Our Fairtrade charter with our producers
Frequent customer satisfaction surveys
Tools and principles for enhancing communication between our departments
A trustworthy relationship with our Human Resources
SDG 4. Access to education
At Charles Liégois Roastery, we believe in giving meaning to work by enhancing skills, promoting the sharing of experiences and nurturing open-mindedness. In that spirit, we provide:
An integration programme for our new employees
A method for evaluating and developing skills
Training and reemployment of vulnerable people
Coffee Academy for both our employees and our clients
Company visits
Up-to-date company news
SDG 9. Innovation driving sustainability
Sustainability involves buildings, production methods and innovative products. We at Charles Liégeois Roastery are bringing the following to the mix:
An entire company brought together in a single, eco-friendly building
The goal to use 100% renewable energy by 2030
The implementation of charging stations
An R&D department
The mechanisation of tools and the automation of complex and monotonous tasks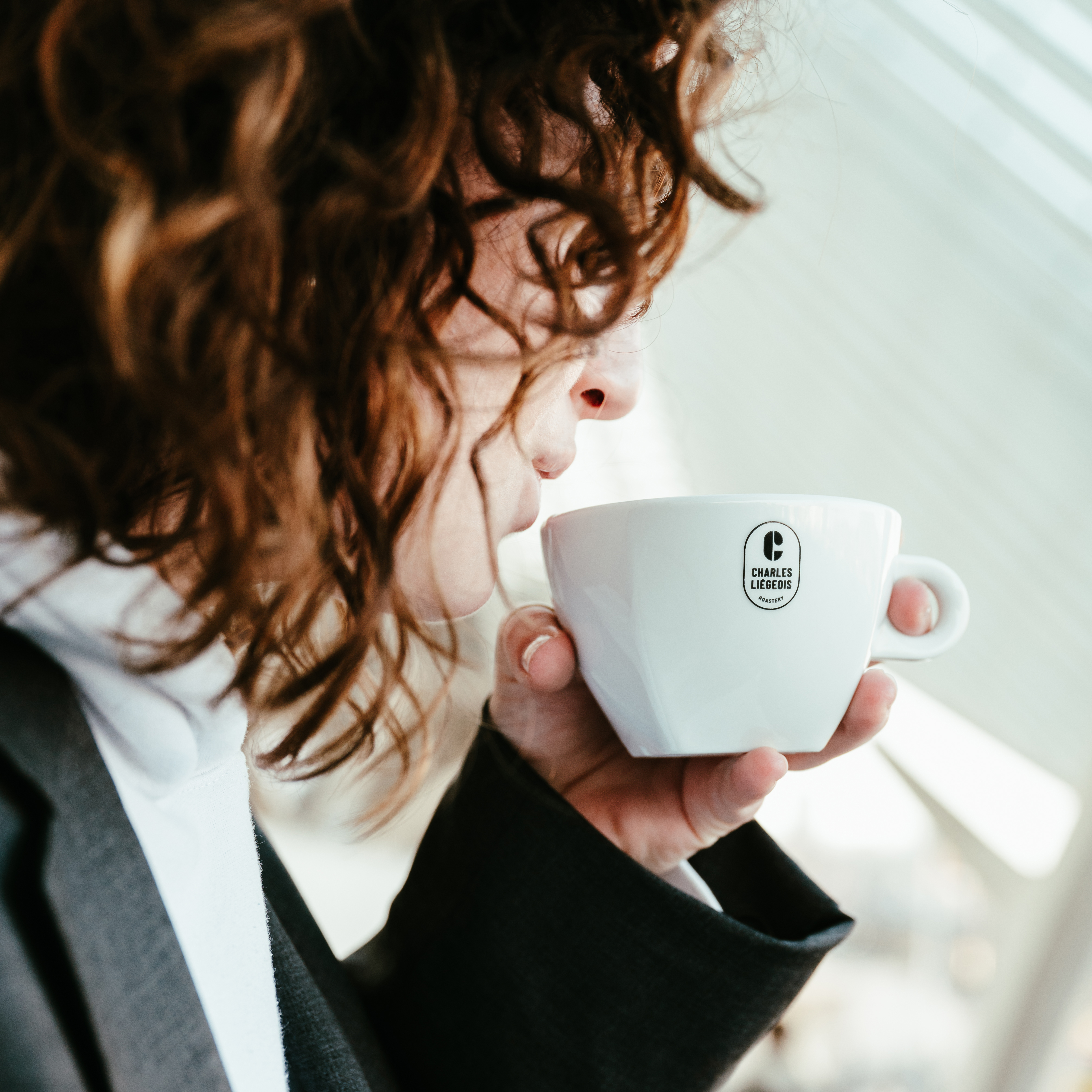 SDG 12. Responsible and sustainable consumption
Although a limiting choice, it is a promising one. At Charles Liégeois Roastery, we are working on:
A feasibility study for 100% Fairtrade and organic coffees
Developing mono-materials for our packaging
Researching recyclable or biodegradable packaging alternatives
Reduced land artificialisation on our new work premises
A feasibility study of river transport options (Antwerp-Liège)