TRADITION
Because every moment is precious, Charles Liégeois Roastery has developed a range of instant coffees which combine the aromas, subtlety and taste of that perfect coffee. Simple as that.
The coffee machine that's right for you
Thermo Bravilor Bonamat
Quick filtration machine that is filled manually, designed for sites without a water supply. The coffee is directly prepared in insulated bottles which maintain it at the optimal temperature for long periods.
1.9L insulated bottles
Measuring jug: 2,2L
Preparation time: 7 to 12 min
Size: 235 x 406 x 545 mm
Turbo XL Bravilor Bonamat
Comes with 4 large containers for coffee, espresso, hot chocolate, mocha, cappuccino, café au lait, latte macchiato and hot water. For sites with a water supply.
230V: 40L/hr — 400V: 120L/hr
Preparation time: approx. 45 sec. 1x2L / approx. 90 sec. 2x2L
At your service!
At Charles Liégeois Roastery we know that a well-served coffee is a better coffee. This is why we attach so much importance to proper service and we put our expertise and enthusiasm into it.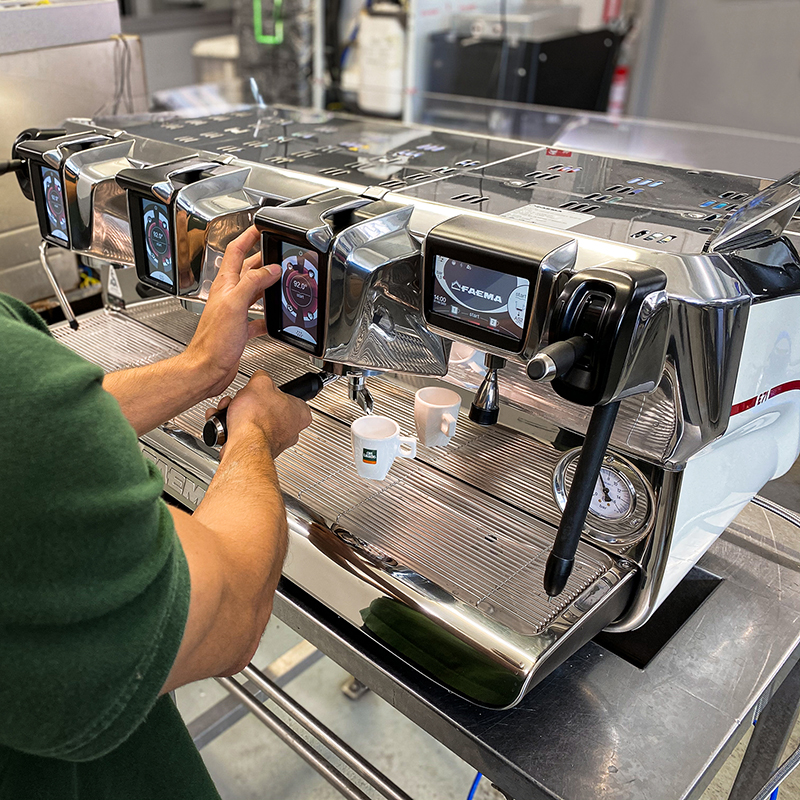 TECHNICAL SERVICE
Our team of fifteen experienced technicians have in-depth knowledge of your machines and the way you want to serve your coffee. The team is spread over three sites (Battice, Brussels, Libramont) to ensure a rapid response throughout Belgium and Luxembourg.
DELIVERY SERVICE
Behind the wheel of our fleet of delivery vehicles, our friendly team deliver a generous coffee. Our promise to our customers: prompt delivery and service with a smile!
ORDER SERVICE
Our dedicated coffee-loving team will quickly respond to your requests, advise you with tailor-made solutions and organise all short, medium and long-term deliveries for you.