Fairtrade, fair price!
What is meant by the price of fairtrade coffee?
Fairtrade is much more than paying a fair price to coffee producers. It is a set of guidelines that contribute to the sustainable development of coffee growing.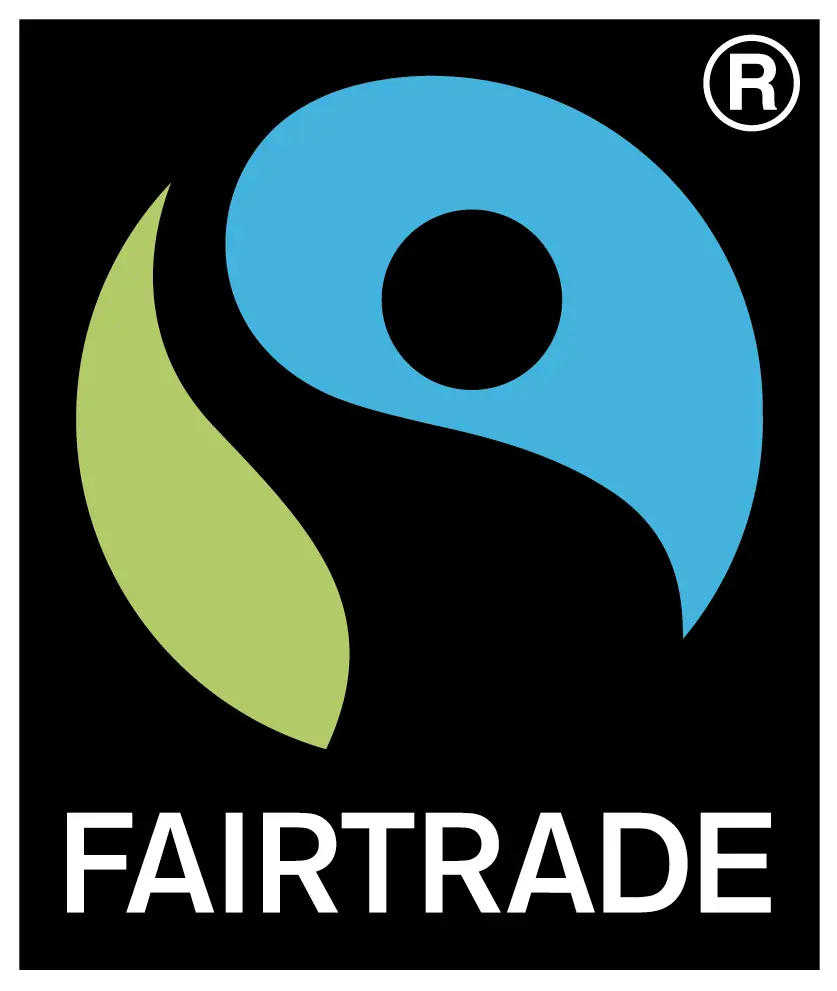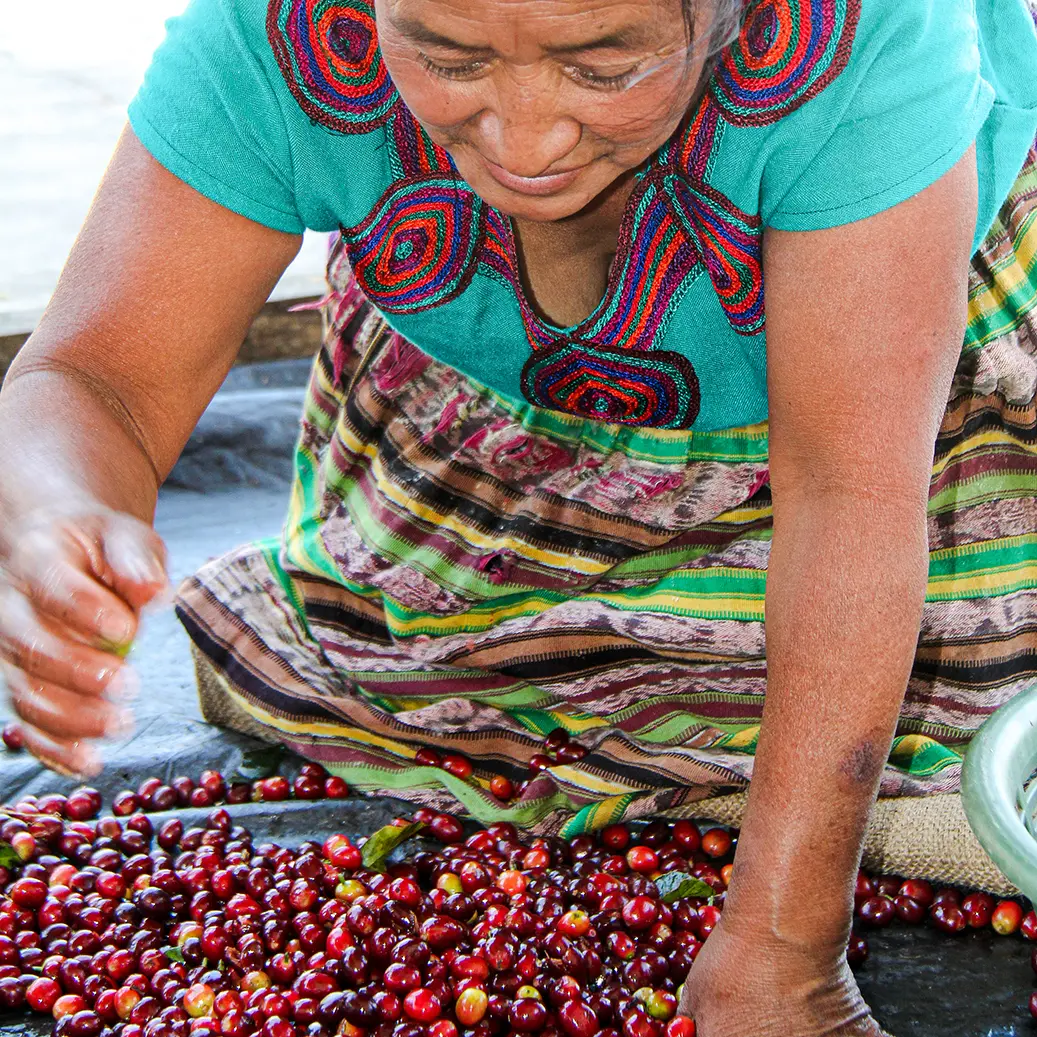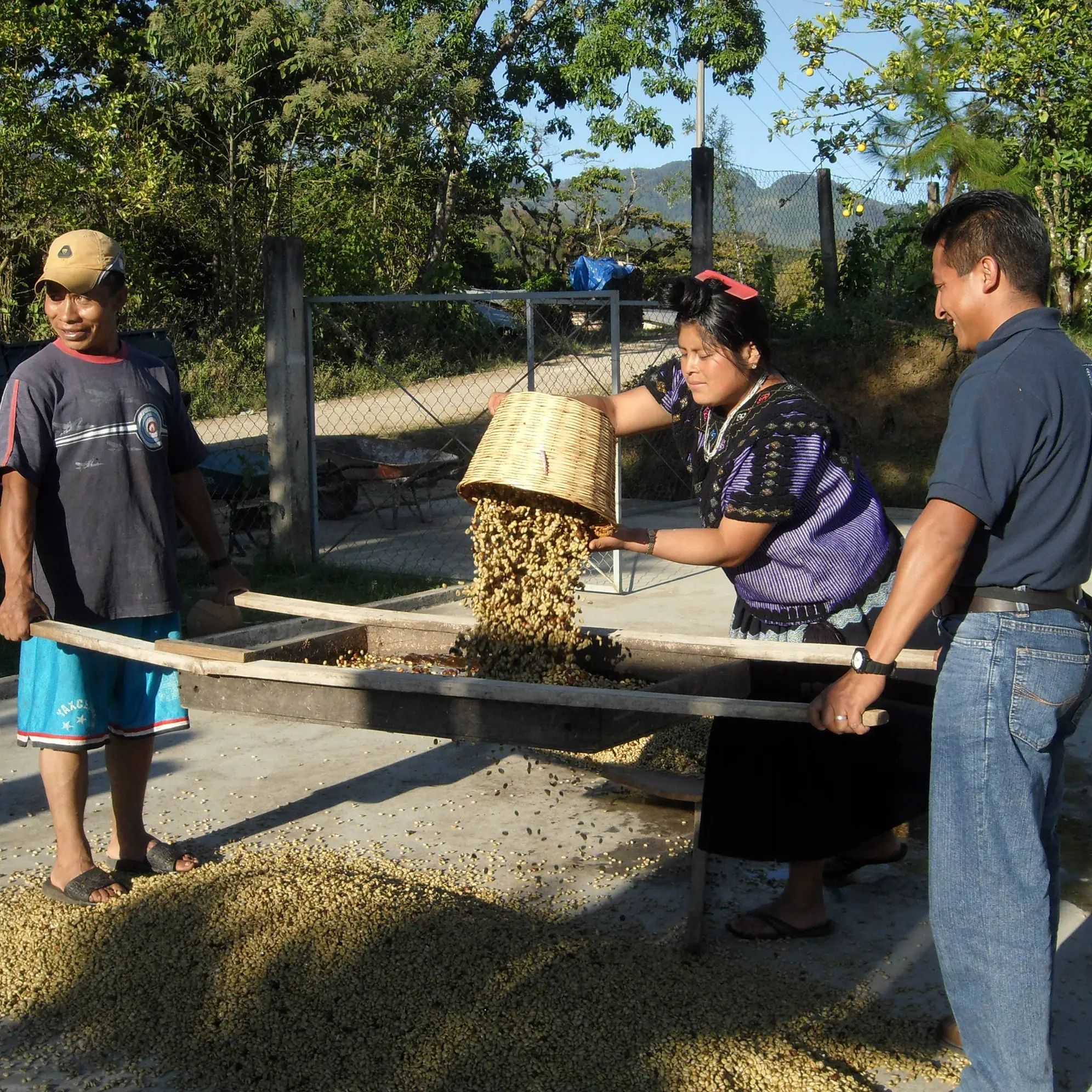 1. Minimum price
Coffee farmers can be sure of receiving a fair minimum price. They know that they will be able to feed their family and help with life in their village (schools, hospitals, etc.) in the long term. This also allows them to invest through cooperatives.
2. Environmentally friendly
Fairtrade ensures that manufacturers respect biodiversity, manage water responsibly, and practice ecologically-sound agriculture: in doing so, they preserve the fertility of the soil, as well as their autonomy regarding production techniques. The result: healthier, better-made coffee, produced in better conditions.
3. Social benefit
By ensuring democratic decision-making, fair pay for all, health and safety measures for the workers, and combatting child labour, Fairtrade pays a social role which directly benefits the entire local community.
This is why Fairtrade coffee has a minimum price. It is also why, when you taste it, you get that one-of-a-kind flavour: that of respect and generosity towards all those who produce it.
We at Charles Liégeois have been involved in this fairtrade approach for a long time. So much so, in fact, that the Charles Liégeois brand makes up 12% of all Fairtrade coffee sold in Belgium. If we include the coffee we roast for other companies, we go up to xx% of the total! This figure makes our 140 staff members proud, and it motivates us to keep providing you with high-quality, delicious coffee.